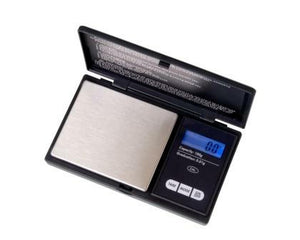 How to Calibrate Scales
Digital pocket scales are commonly used for business purposes, shipping, cooking, and much MUCH more. It's recommended you calibrate your scales about every 4-5 times you use it, to ensure you are getting accurate readings. But lets be real, no one got time for that and we highly doubt your plug is gonna have the patience for that. Rest assured, most scales are good to go after the first calibration. You can calibrate your digital pocket scale by cleaning it and following the calibration steps using weights, coins, or household objects. Even better than that-  Prtyplanet ensures to calibrate these for you with our own weights with every single purchase. 
Need scales in Brisbane? Or maybe shipped anywhere to Australia? 
Pick up today at our Fortitude Valley store and view our large range inclusive of 2 decimal and 3 decimal point scales. Or check out our availability here. 
Check out these handy tips on how to calibrate your scales at home here: https://www.truweigh.com/blogs/news/how-to-calibrate-your-digital-scale
---