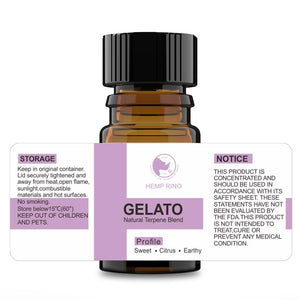 Terpenes
We are proud to supply Brisbane and the surrounding suburbs with a premium high quality Terpene selection. We've got terpene oils and infused herbal pouches right here in Fortitude Valley, Brisbane.
Terpenes are the latest and greatest in the Canna Community and have hit Australian shores hard. We are STOKED to offer a large variety of terpene extracts, oils and infused herbal pouches. Terpenes can greatly affect the smell, taste and overall quality of your personal botanicals. 
Interested in learning more? We've collected some great Terpene resources for our customers who are wanting to take their cannabis consumption up a level while bearing in mind the forever fluctuating Australian market.
Keen to take things back to the basics? Try OG Kush. Keen for a super lemony citrus surprise? Super Lemon Haze is for you. Wanna get couch stoned? Gorilla Glue all the way baby!!!
I've curated some other terpene resources that will be useful to every cannabis user. 
Cannabis Talk - What are terpenes and where are they found? https://www.youtube.com/watch?v=UYxAIwgkrdU
Cannabis Place have a wealth of information available for Australian users : https://www.cannabisplace.com.au/learn/cannabis-terpenes/
Leafly are a staple in Marijuana information and all strain profiles : https://www.leafly.com 
Prtyplanet does not endorse the use of any illicit substances whether recreational or medical. Please see our DISCLAIMER. 
---